About the Southwest Film Center

The ASUNM Southwest Film Center is an organization dedicated to bringing UNM students the best in arthouse, experimental, foreign, cult and independent cinema. SWFC is located on the lower level of UNM's Student Union Building, and shows films Thursday-Sunday throughout the semester. We are more than a theater, stay tuned to this page and our social media to get involved with programs for the Spring 2021 semester.  
 FILM CHALLENGES
Announcing this month's filmmaking and screenwriting challenges! Both revolve around the theme of horror, with a general horror prompt for filmmaking and a more specific, period piece prompt for screenwriting. Beyond the usual constrictions for the challenges, we just have one request: scare us! Seriously. Make us pee our jeans.
Submit by October 31 at midnight at swfc.unm.edu to be in the running for prizes and a spot at Cherry Reel!
CLICK HERE to submit your film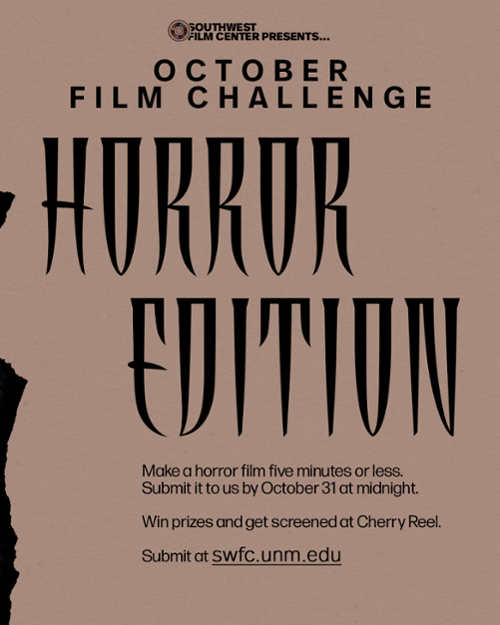 CLICK HERE to submit your screen writing document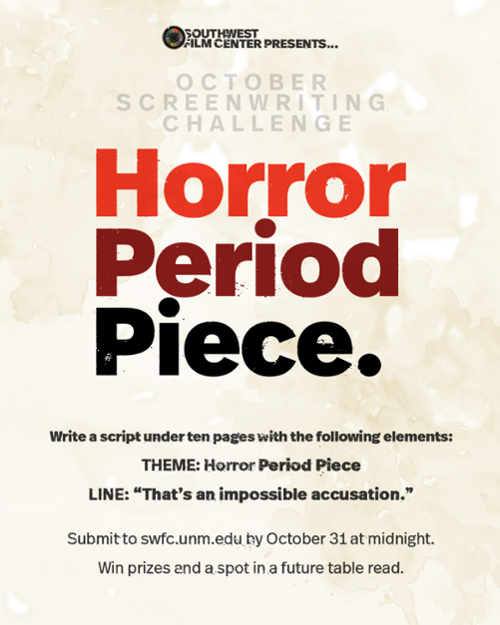 Get Involved with Reel Club